Access Code Feature Instructions
The following instructions are for manually entering codes on any model phone to perform specific feature actions. Although, most phone models do have quick access buttons that perform these tasks without having to manually enter the codes. These quick access buttons may be pre-configured on your phone but there are cases in which the buttons must be programmed by a telecommunication specialist. For a list of available user guides for various phone models on campus, go back to Telephone Services.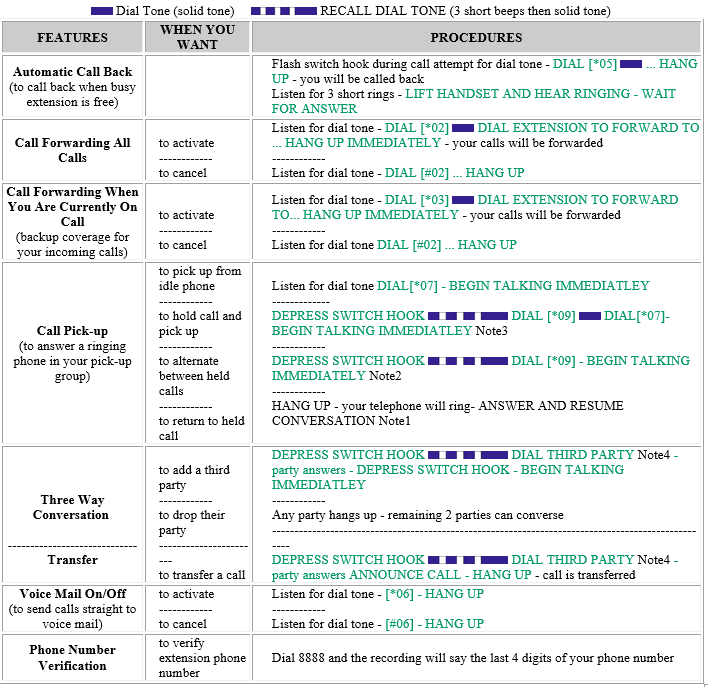 "Depress Switch Hook" – Means press down firmly on handset button as far as it will go and then release it immediately.
Note 1: The other party is disconnected
Note 2: Your present call is put on hold and the previously held call is returned to your line
Note 3: Your present call is put on hold and the incoming call is put through to your line
Note 4: If the third party cannot be reached, depress the switch hook to be reconnected to your original party (depress it twice if the third party is outside your Dimension system
---
If you have any questions please call 915-5922 or send email to telcom@olemiss.edu